<< Back


:: Once a Week
29. 12. 2020 - 14. 02. 21, Kunstverein Bad Wonder, Bad Wonder, Germany







Participants: Amyra Radwan, Giang Nguyen, Jaehwa Baek (Jae-Nder Fluid), Jana Schwinkendorf, Karen Czock, Kimberly Duck, Marco Wesche, Megan Dieudonné, Cleo Miao, Nataliia Verbova, Polina Lobanova, Ran Altamirano, Xinyi Li, Yulia Wagner.

Organizer: Christoph Knoth and Konrad Renner.
Curated by Na Kim


<Once a Week> is a workshop and exhibition project based on graphic designers. The project was curated by designer Na Kim, and due to the COVID Lockdown, all the practices were done by non-face-to-face.
Kunstverein Bad Wonder is a virtual exhibition space belonging to Bad Wonder city, the artist Manuela Fersen's long-term project.

Considering the spatiality of Bad Wonder and the features of online practice, the main concept of the exhibition is creating a fictional artist named Naber Dowd.
Initial proposals for identity building of Naber Dowd


Teaser Images





Naber Dowd is a fictional person created only for this exhibition from start to finish, everything about Naber, where they were born, name, age, gender, education, their world, and even their artistic works are artificially made.
ㅡㅡㅡㅡㅡㅡㅡㅡㅡㅡㅡㅡ


Birth and Nationality were selected by a random algorithm
The art institution was also chosen based on the Naber's narrative
In the case of Naber's face, it was created by synthesizing the faces of 9 participants.


ㅡㅡㅡㅡㅡㅡㅡㅡㅡㅡㅡㅡㅡㅡㅡㅡㅡㅡㅡㅡㅡㅡㅡㅡㅡㅡㅡㅡㅡㅡㅡㅡㅡㅡ
And in terms of Naber Dowd's Art Work, we created a personal fictional story about Naber and their mother.




we made a story that Naber, as an artist, is 3D scanning the objects and sculpts them through 3D printing.

Therefore, based on Naber's work methodology, we 3D scanned the actual objects which were written in Naber's story.


And virtual sculptures were installed in Kunstverein Bad Wonder.

ㅡㅡㅡㅡㅡㅡㅡㅡㅡㅡㅡㅡㅡㅡㅡㅡㅡㅡㅡㅡㅡㅡㅡㅡㅡㅡㅡㅡㅡㅡㅡㅡㅡㅡㅡㅡㅡㅡㅡㅡㅡㅡㅡ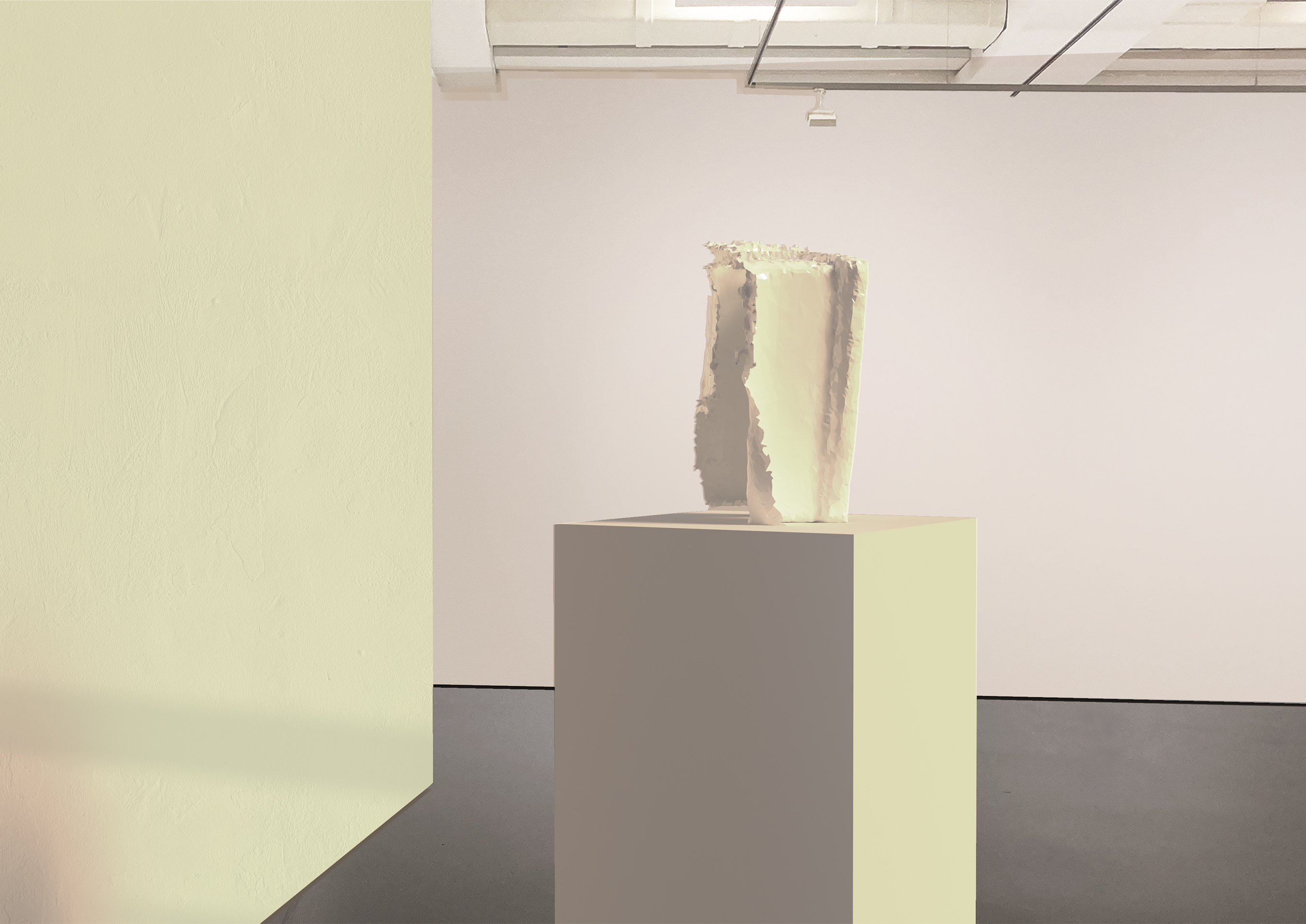 Furthermore, we also made Naber's virtual digital exhibition as well. it is web based interactive documentation works which is showing their sculptures in digital altar.
http://www.bad-wonder.de/kunstverein/ausstellung/08-once-a-week/once-a-week-naber-dowd.html
http://naber-dowd.digitale-grafik.com/